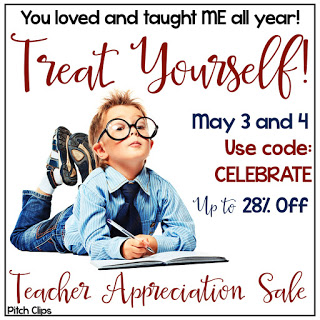 Don't you just love it when parents or other teachers say "awesome job!" after you've worked your tail off for a music program or some special lesson? I do–and it's a great time of year to get pumped up for next year too! A little bit of praise goes a long way towards a positive attitude!
So to share in the celebration I'm offering several of my Back to School items at significant discounts so that they are 30% and more off May 3rd and 4th.
Use the code CELEBRATE to get up to 28% off everything in my store and more on many items.
I have several MUSIC CLASS Bundles with songs, chants and games for each elementary school grade level that will kick off your music class year with enthusiasm and energy. You'll have so many new things in your bag of tricks to get you through the year using the resources in this Music Class Bundle.

Looking for a Multi-Cultural "World"theme? This is my mega bundle with amazing graphics to completely decorate your classroom that includes all the games and songs too! Mega Bundle of Music Class Games, Songs, Chants and Decor:

How about some fun Games you can use all year long? I just revised this set of Bean Bag games for the Music Classroom.
And as promised: Freebies Yeah!
Criss-cross applesauce Song and Classroom Management strategy:


Science Song "Germination"


Freebie Posters:


Mother's Day Song and Writing Activity for any Classroom


Choral Round:


Kodaly sight singing activity for class or choir


Concert Manners Poem for Elementary school programs, assemblies and concerts.


Know that you are appreciated!