Happy Holidays and a Holiday Freebie! With all teachers on the countdown to their Holiday Break, including myself-I thought I'd pass along a Holiday Freebie! Check back soon for updated files and links to more Holiday Freebies.
HOLIDAY TEACHER FREEBIES

You'll find these Freebies in the Sing Play Create Free Resource Library! Just SUBSCRIBE to the newsletter for the password to enter and get your teacher holiday freebies. 
FREEBIE #1 HOLIDAY MUSIC AWARDS
Give a shout out to all your students with this editable Holiday award certificate. Celebrate Hanukkah, Christmas and the Nutcracker with these creative coloring sheets.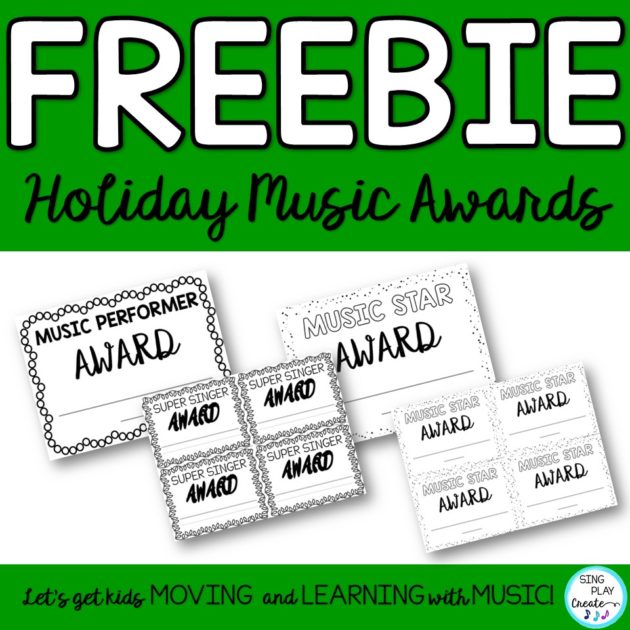 FREEBIE #2 HOLIDAY BEAT AND RHYTHM CARDS
Stock up on these manipulatives for your Stations! Rhythm cards are perfect for the traveling teacher or the teacher on a cart.   
FREEBIE #3 HOLIDAY SONGS AND CHORDS
Sing and play holiday songs using this free holiday sing a long packet.
FREEBIE #4 HOLIDAY SONGWRITING ACTIVITY
Keep students writing throughout the holidays. This 12 Days of Christmas lyric writing activity is perfect for that last week of school. An activity that you can use in grades 3-6. 
FREEBIE #5 HOLIDAY COLORING SHEETS
FREEBIE #6 HOLIDAY RHYTHM GAME
Play the "Santa Needs More Elves" rhythm game with your upper elementary students.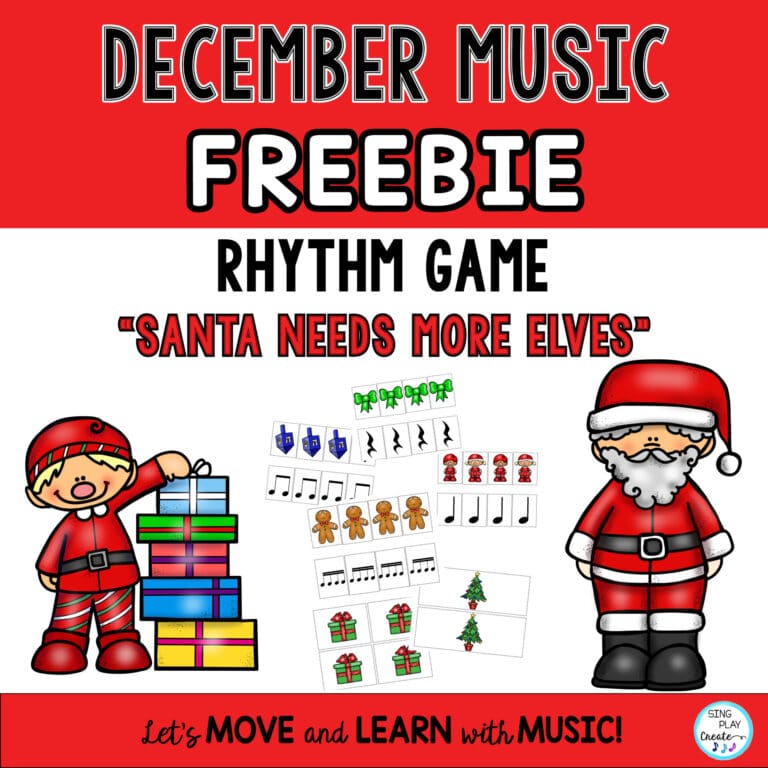 Have a Happy Holiday! Need more ideas for December lessons? Check out these blog posts  
I'm hoping that your holiday music lessons are filled with joy this holiday season!