Nothing's more fun than a dinosaur Freeze Dance activity for your Preschool through 3rd grade students. Whether in music class, P.E., or other classes, students love to FREEZE DANCE!
Movement Activities foster student engagement, listening, emotional health and brain connections as students have fun!
Dinosaurs make it a roarin' good brain break and movement activity for everyone.
If you want to get the full resource, CLICK THIS LINK or CLICK on the IMAGE
CONNECT MOVEMENT WITH LEARNING
Let's connect movement with literacy skills!
It's not just about movement. When children read about dinosaurs, sing about dinosaurs, write about dinosaurs, and then move like dinosaurs- they will never forget DINOSAURS!
It's important to meet the needs of all learners in your classroom.
That's why we offer literacy and movement activities for your students. We want them to have fun and learn about dinosaurs.
You'll love using the dinosaur literacy activity and Freeze Dance together in your dinosaur unit.
Dinosaur Literacy Activities
Dinosaur Action Movement Activity Song: "Doin' Dinosaur Moves" Mini book & Video
MOVEMENT ACTIVITY: "Doin' Dinosaur Moves"
Read more about how to connect movement, literacy and music in this blog post. RELATED BLOG POSTS: DINOSAUR MOVEMENT AND LITERACY ACTIVITY IDEAS
DINOSAUR SCARF ACTIVITIES
CLICK ON THE IMAGE to get the full resource.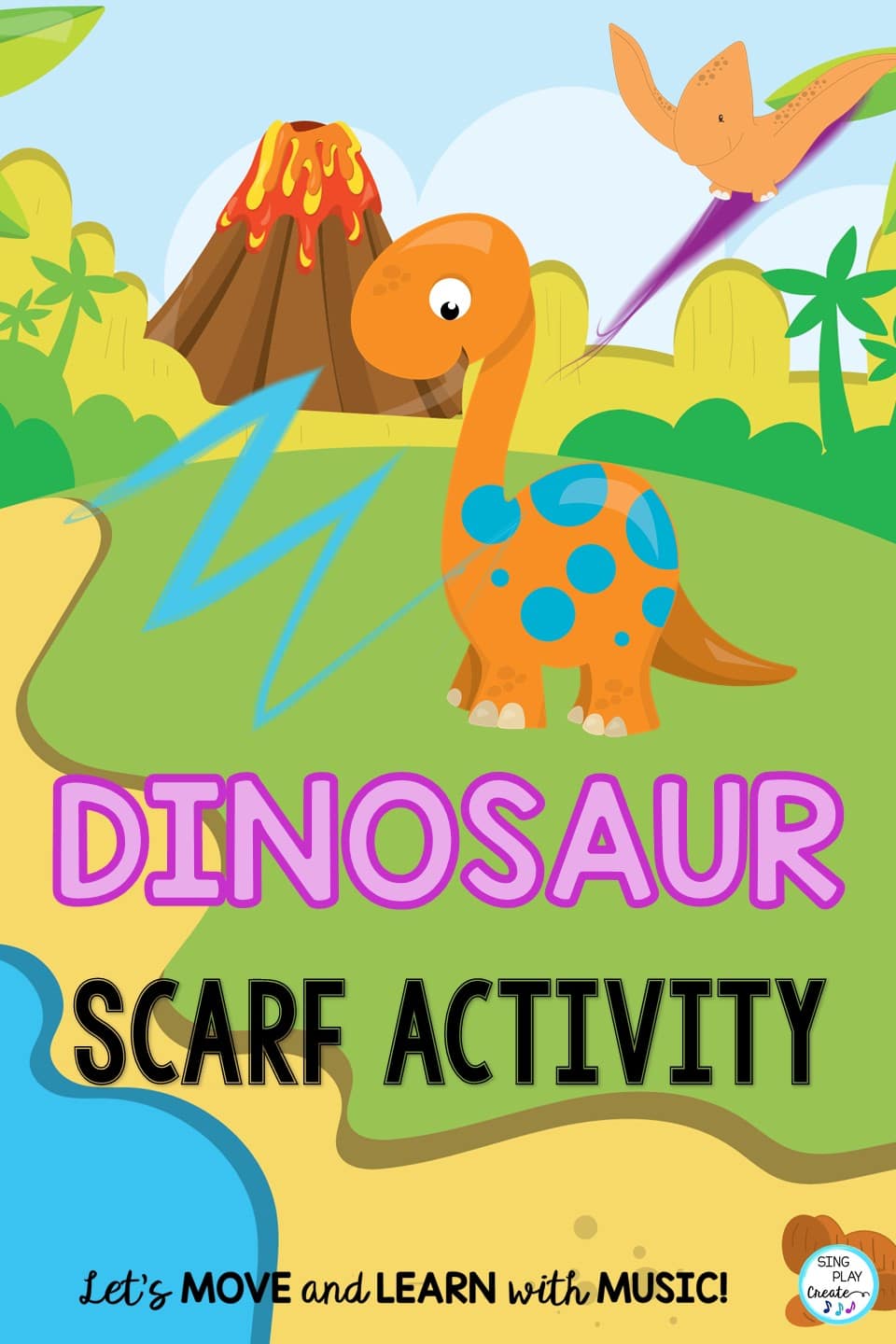 Let's connect learning with music and movement activities!

Please share this post!