Over the last few years I've dreaded that first week of school. Why?  Because I get really bored repeating the same materials over five days in a row. Class after class, "these are the rules, these are the procedures, these are the songs". And- my voice get's really tired. After years of teaching I discovered something- and I can't wait to share it with you. It will change your music class first day activities.
Because after years of doing it the same old way. It dawned on me-
YOU DON'T HAVE TO TEACH ALL OF THE RULES AND THE PROCEDURES IN THE FIRST CLASS TIME.
 What?
MUSIC CLASS FIRST DAY ACTIVITIES
Music Class first day activities don't have to be the same old boring thing.
It's true!
You don't have to get everything out in the first class time. In fact, I recommend NOT doing that at all!
Why?
Okay, picture yourself sitting on the floor listening to teacher after teacher tell you how to sit, how to walk, how to talk, what to touch, when to pee–yes- even when to use the bathroom.
And it dawned on me- no wonder it doesn't work! So I came up with a solution. (And you probably know what it is!)
Yes! One. Solution.
GAMES
Yes! Games on the first day of music class will set the tone for the rest of your school year.
WHY GAMES IN MUSIC CLASS FIRST DAY ACTIVITIES?
GAMES CAN TEACH RULES TOO

GAMES MAKE LEARNING FUN

GAMES CREATE CLASSROOM COMMUNITY

GAMES MAKE TEACHING EASIER
You'll want to SUBSCRIBE HERE to get your first day MUSIC CLASS lesson planner.
Here's Why you can use Games in Music Class First Day Activities:
 1- GAMES CAN TEACH RULES on the FIRST DAY
Because the students are overdosed with rules from their regular teacher, you can play games and introduce the rules as you are playing.
When you play games with your students you can actively teach the rules of your classroom. Picture yourself just before the game begins.  What do you want students to do? Stay in their personal space? Raise their hands to talk? Be positive? Play an instrument? Sing a song?
As you play the game you can encourage students to "be a superstar and stay in your bubble space (keep your hands feet and words to yourself)."
"Let's see how quiet we can be as Johnny runs around the circle"
"Let's have everyone stay in their spot as Johnny tags the next leader. He's going to chose the most quiet person."
How easy was that?
 2- GAMES CAN MAKE LEARNING FUN on the FIRST DAY
Because you want your students to "want" to come to music class, you want to have fun the first day and also bring back all those music skills.
Music games are perfect because they combine fun with learning.
You may want to check out the Sing Play Create Bundle of Music Games.
 3- GAMES CAN CREATE CLASSROOM COMMUNITY on the FIRST DAY
Because you want to establish classroom community, games are a great way to include everyone and help them feel a part of the class. Because I believe that is the most important thing during the first week, many times I do NOT keep score, and I choose games that focus on participation instead of winning or demonstrating a skill.
And what about the students who are shy? I talk to that student and really try to get them to play, I also have a couple of other tasks that I'll let them do if they can't play the game- (maybe they broke an arm, or are crying). I might have that student be my helper, or watch to make sure everyone is keeping hands to themselves, play the music, keep score….
Let's include everyone!
 4- GAMES CAN MAKE TEACHING EASIER on the FIRST DAY
Because you want to make your job easier- I do! I've found that playing games during the middle of the class time gives me a chance to breathe, observe, socialize and rest my voice. It's easy to organize my lessons using a different game for each grade level.
 MUSIC TEACHER LESSON PLANNER
This free resource is a simplified lesson planner to help you use games as part of your music class lessons.
Music classes usually are 30-40 minutes. This plan works well for that amount of time. If your music class is longer, you may find the structure of this plan effective with one or two more additional activities or songs that you use for review or for assessment purposes.
Think about gathering your students together and taking them on a trip. You're going to "Kodaly So-Mi" land today- right? As you keep the focus of your lessons on one or two learning goals while using songs and games to support those goals, you'll find that student learning increases and teacher success is achieved.
MUSIC CLASS FIRST DAY LESSON PLAN IDEA
FIRST 10 MINUTES:
1-Hello Song (I use a different one for each grade)
2-Welcome presentation- a short review or intro of the learning goals. Some ideas would be to play rhythms, sing a song or two, or show a video. The purpose is to give the lesson a focus and help students stay in the music zone.
Possibly review a song or concept that connects to the game or activity.
15-20 MINUTES: GAME or ACTIVITY
This is the main part of the lesson activity where students are engaged in "doing" the learning. Using concept focused games will increase student ability and foster classroom community.
Choose games that support the learning goals.
LAST 10 MINUTES:
1-Gather to the circle,
2-Transition- walking around the circle or a rhythm activity.
3- Students line up
4- Praise and Thank you procedures.
4-Stand quietly for the teacher.
You may want to check out my Music Class Essentials Planner:
Looking for transition songs? Hello Songs? Line UP Songs and Chants?
You'll find Games, Hello Songs, Chants, Name Games, Classroom Management Chants and Songs in my Music Class Essentials Bundle
Or the Primary color theme:
Once you've used games during the first week of class, you'll be noticing how easy it is on the second and third classes to use this model in all of your lessons. You'll be able to greet your students, have an activity and then close with assessment and  send them happily back to their teacher.
Download this Free Resource by Subscribing NOW!
I promise!
And you'll be implementing games into your classes more and more. They are a great tool to have in your teaching bag and work in every grade level all the time. To make it a little easier for you, I've put together a free game lesson planner to use on your first day in music class.
CLICK HERE to get this freebie now!
Want to know which games I'll be playing on my first day in music class? You'll want to keep reading to get the Freebie first- I'm sharing my favorites in this blog post:
"My Favorite Back to School Music Class Games"
To really understand how to implement games into your classroom, you'll want to check out these other posts that are full of game ideas.
CLICK HERE TO FIND OUT HOW USE BALLS IN MUSIC CLASS
"Ten Ways to Use Balls in the Music Room"
CLICK HERE TO FIND OUT HOW USE BEAN BAGS IN MUSIC CLASS
"Five Reasons to Use Bean Bags in Music Class"
Need more ideas for interactive music class activities?
CLICK HERE TO FIND OUT HOW USE SCARVES FOR CREATIVE MOVEMENT
CLICK HERE TO FIND OUT HOW USE PARACHUTES FOR CREATIVE MOVEMENT
CLICK HERE TO FIND OUT HOW USE STATIONS IN MUSIC CLASS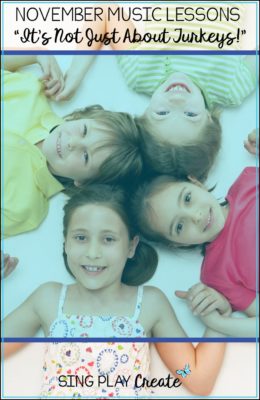 I can't wait to see the look on my students faces on that very first class when I say; "Let's play a game!"
And I'm hoping you'll give playing games a try in your back to school  music class activities.