So, you're an elementary music teacher? Me too!  And we are one of a kind-right?  In most elementary schools there's only one general music teacher. And it's your job to make music the most important class. Elementary music teachers need resources for multiple grades, and that can be a challenge. Whether a new teacher or returning teacher, I hope you'll discover some ways to prepare and build your elementary general music classroom essentials resources.
Elementary music teachers need resources for 6-7 grades!
Crazy!
GENERAL MUSIC CLASSROOM ESSENTIALS
In this blog post, not only am I hoping you'll get some ideas and inspiration, but that's you'll find the FREE RESOURCES for the elementary music teacher to help you get started this year.
In addition, music teachers only get a chance to rub shoulders with the other music teachers about 3-4 times a year.
So how do you figure out what are the general music classroom essentials?
Similarly, you may be trained in Kodaly while the other teachers are trained in MLT, or ORFF methodologies.
How will you pull it all together?
DECOR FOR THE MUSIC CLASSROOM
PLANNER FOR THE GENERAL MUSIC TEACHER
CURRICULUM MATERIALS
We're talking scope and sequence, I can statements, standards and music lessons!
The FREE RESOURCE with POSTERS, PLANNER, I CAN STATEMENTS AND STANDARDS is this years Back to School gift to all music teachers when you SUBSCRIBE to the Sing Play Create Free Resource Library.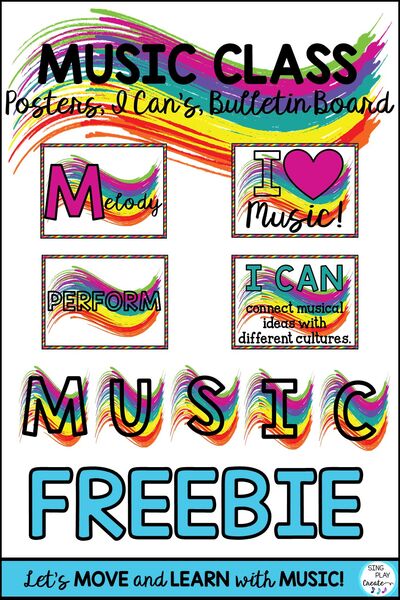 While you're figuring out exactly how you're going to pull your classroom materials and essentials together, Here are some Free resources you can use right now.
MATERIALS
Songs, Games, Activities, Lessons, Worksheets, Manipulatives, can all be found in the Free Resource Library!
This "Heartbeat" song is perfect for Kinders and First Graders. Get them feeling the beat, moving and singing during the first weeks of school.
You'll find this video on the Sing Play Create YouTube Channel.

Consider having students make music right away! Try this free Orff arrangement for your general music classes.
The complete resource is FREE at the Sing Play Create TpT Store.
"I Make Music" is a music lesson from the Sing Play Create Free Resource Library.
The Video is on the Sing Play Create YouTube Channel, and get the Free Lesson when you Subscribe!
Ultimately, you want to get to know your students and start building those relationships right away!
"Get to Know You Music Class Game Song" Freebie in the Resource Library (SUBSCRIBE HERE)
And I love to give out reward tickets to my students to reinforce good behavior.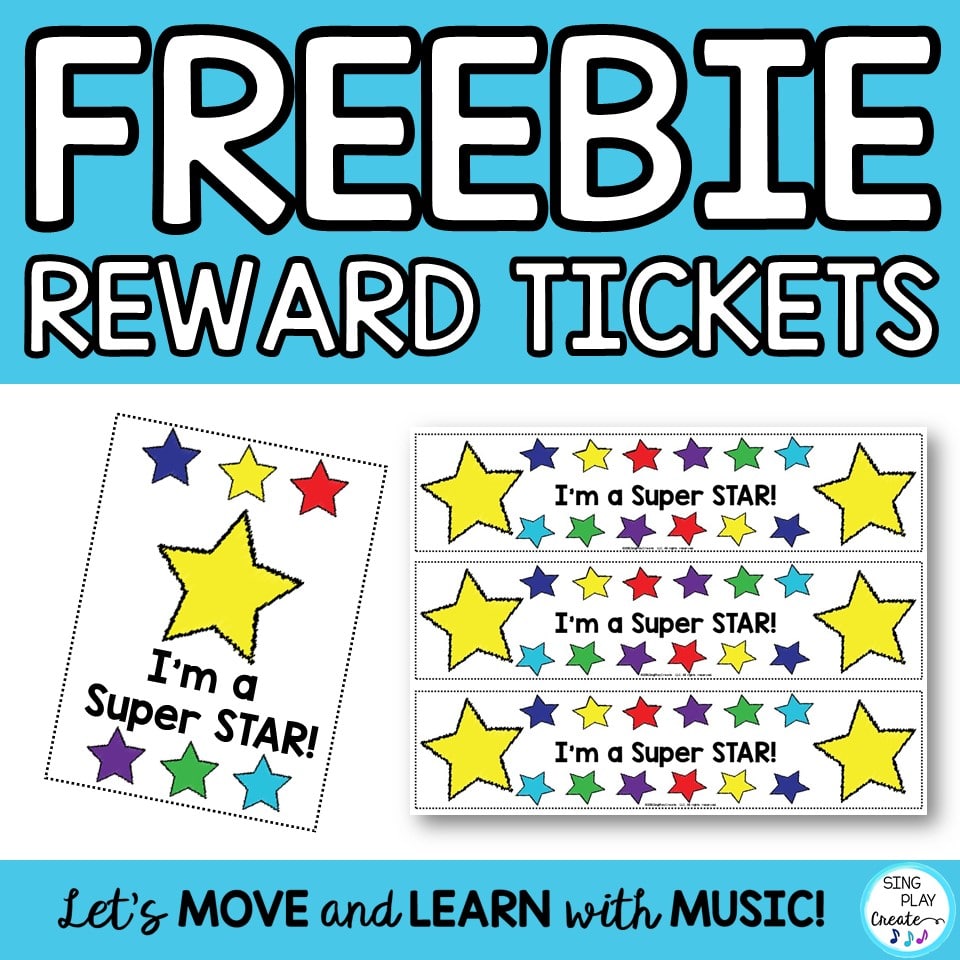 Or, you may want to get this FREEBIE to use with your upper elementary students!
This is an easy name game you can play with Kinder-3rd graders.
"Johnny Plays the Drum Beat"
Furthermore, transitions are probably the toughest thing to manage.
Lastly, and maybe the most important, will be your classroom instruments.
Over the years I've slowly accumulated a variety of Orff instruments, ukulele's, guitars, recorders, percussion instruments and music props like bean bags, scarves, stretchy bands and parachutes.
MOVEMENT PROPS
My favorite music props:
SCARVES
STRETCHY BANDS
BEAN BAGS
INSTRUMENTS
These are some of the most important instruments and props I use in my classroom.
Bean bags:
Scarves:
Stretchy Bands:
Drums:
Xylophones:
Shakers:
Guitars:
Ukuleles:
Recorders
Teaching instrument families can be super fun!
You'll want to check out these resources that include videos, worksheets, posters and lessons.
INSTRUMENT FAMILIES ACTIVITIES
Equally important as those things are, I hope you'll consider checking out these tips for easy back to school activities and some things the teacher needs to consider. FREE AND EASY TIPS FOR BTS LINK
You'll find some FREEBIE RESOURCES and IDEAS for first day activities HERE.
In this blog post I share some ways to play name games for back to school fun. NAME GAMES FREEBIE LINK 
To clarify, it's not only the "things" you'll need, but how will you BE?
Here's "Five Tips for an Amazing Back to School Music Class"
I hope that this article gives you some ideas on things you'll need to consider when you organize and purchase your general music classroom essentials.    Here's hoping your first day back to school is prepared and polished!
Looking for Essentials for your General Music Classroom?
You'll want to check out these products in the Sing Play Create Teachers Pay Teachers Store.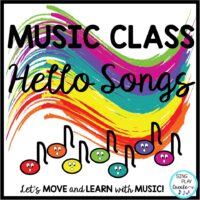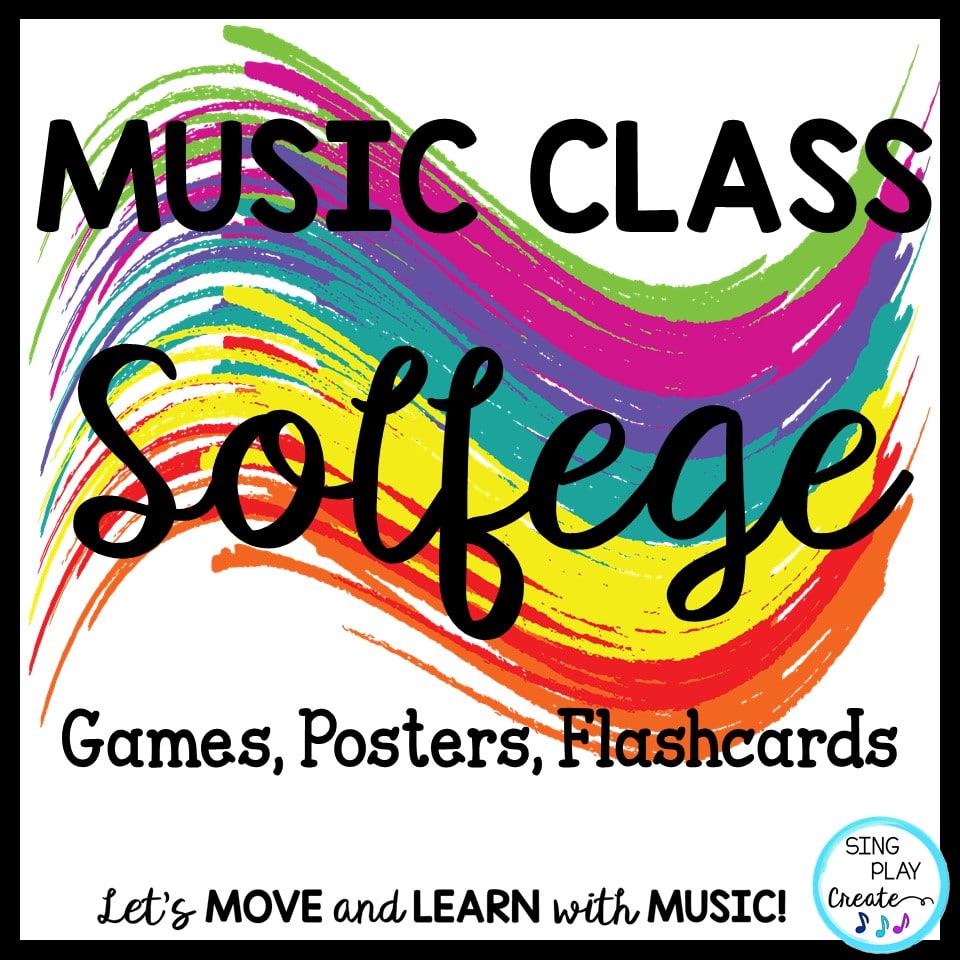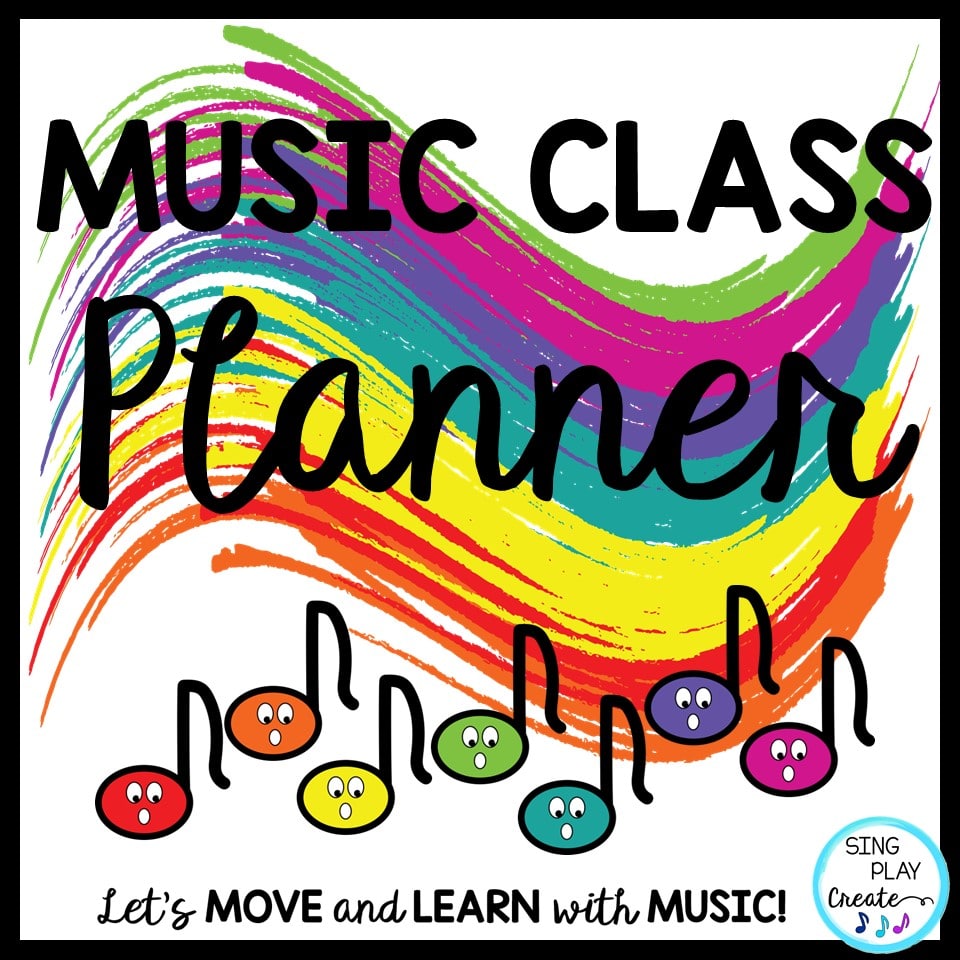 Please share this post with your teacher friends!