It's all about fun and effective movement activities and props this week because it's the final week of the blog post giveaway! If you are looking for some ideas on movement activities for your classroom, you'll want to keep reading to get ideas for fun and effective movement activities and props.
MOVEMENT ACTIVITIES AND PROPS
It's pretty easy to incorporate movement activities when you have the props and activities that coordinate with your curriculum.
So, I've been creating movement activities that work well with my music class curriculum for my Kindergarten through Second Graders.
Want a Stretchy Band?
SCARVES FROM BEAR PAW CREEK AND SCARF ACTIVITIES FROM SING PLAY CREATE
Looking for Scarves?
BEAN BAGS FROM BEAR PAW CREEK AND BEAN BAG ACTIVITIES FROM SING PLAY CREATE
WHY DO TEACHERS NEED MOVEMENT ACTIVITIES AND PROPS?
Today's teachers are struggling with student attention and engagement. It's all over the teaching world on Pinterest and in many blogs.
Sadly, many teachers are clamping down on behaviors and using "recess time" as a motivator to keep students engaged.
What are the strategies you can use that employ movement? Can you use movement activities and props to help kids?
Just the other day, I had one of my students start yelling and running around during a movement activity.  I asked him to go over to my "thinking time" and take a deep breath.  Then I went over to him.  He'd crawled under the desk and was ripping paper up because he was angry.  I asked him to come out and help me. "I'm feeling sore today and really need to do these moves, can you help me?"
My "angry" student hesitated, but I insisted I'd copy him.  And I did- he stretched and I copied him.
This is one example of why I LOVE video resources.  Using video gives me the opportunity to help the students because it's hands free.
Finally my friend was able to calm down and continue participating in the activity.
I'm working on some ideas about strategies using movement in my "thinking time" area.
I'm wondering if students can choose between some yoga poses they can do to calm down instead of sitting there until I get over to talk to them.
For now, I'll keep trying to talk and help them work through their anger.
WHY IT'S IMPORTANT TO USE MOVEMENT ACTIVITIES AND PROPS
Provide opportunities to use large muscles to move and play games.

Promotes using both hands together in activities.

And, using arms and legs at the same time.

Switching Right and Left hands.

Developing core stability and trunk rotation.

Moving across the mid-line.

Gives kids social interaction opportunities.

Better brain connections because the brain and body have to work together.

Helps everyone burn off stress.

Can help kids gain strength and confidence in the body and promotes an active lifestyle.

Promotes balance.

Discover joy in moving the body.
LOOKING FOR MOVEMENT ACTIVITIES AND PROPS?
You'll find many movement videos on the Sing Play Create YouTube Channel
"I Want to Move Like An Animal"
Once the children see the animals, all you'll need is a little bit of space and the movement begins as soon as the music plays.
Children naturally respond to music. You won't have to guide them much during this activity.
Finally, I've found that there is high engagement when animals are involved.
For this very reason, I use this song as part of my music class activities.
Specifically, you can add in this movement activity when you are teaching music from Africa, or when you are doing music from around the world. Each animal is set in a different habitat from around the world.
If you're interested in the complete resource with activity ideas and information about the animals habitats, you can find this resource in my TpT store.
RESOURCE INCLUDES:
Animal Moves Presentation
Animal Moves pdf.
Creating a Slide Show Directions
Activity Directions
Activity Rules
Teaching Ideas
Video sing-a-long
Mp3 Vocal and Performance Tracks

CHECK OUT THESE RESOURCES FOR FUN AND EFFECTIVE MOVEMENT ACTIVITIES AND PROPS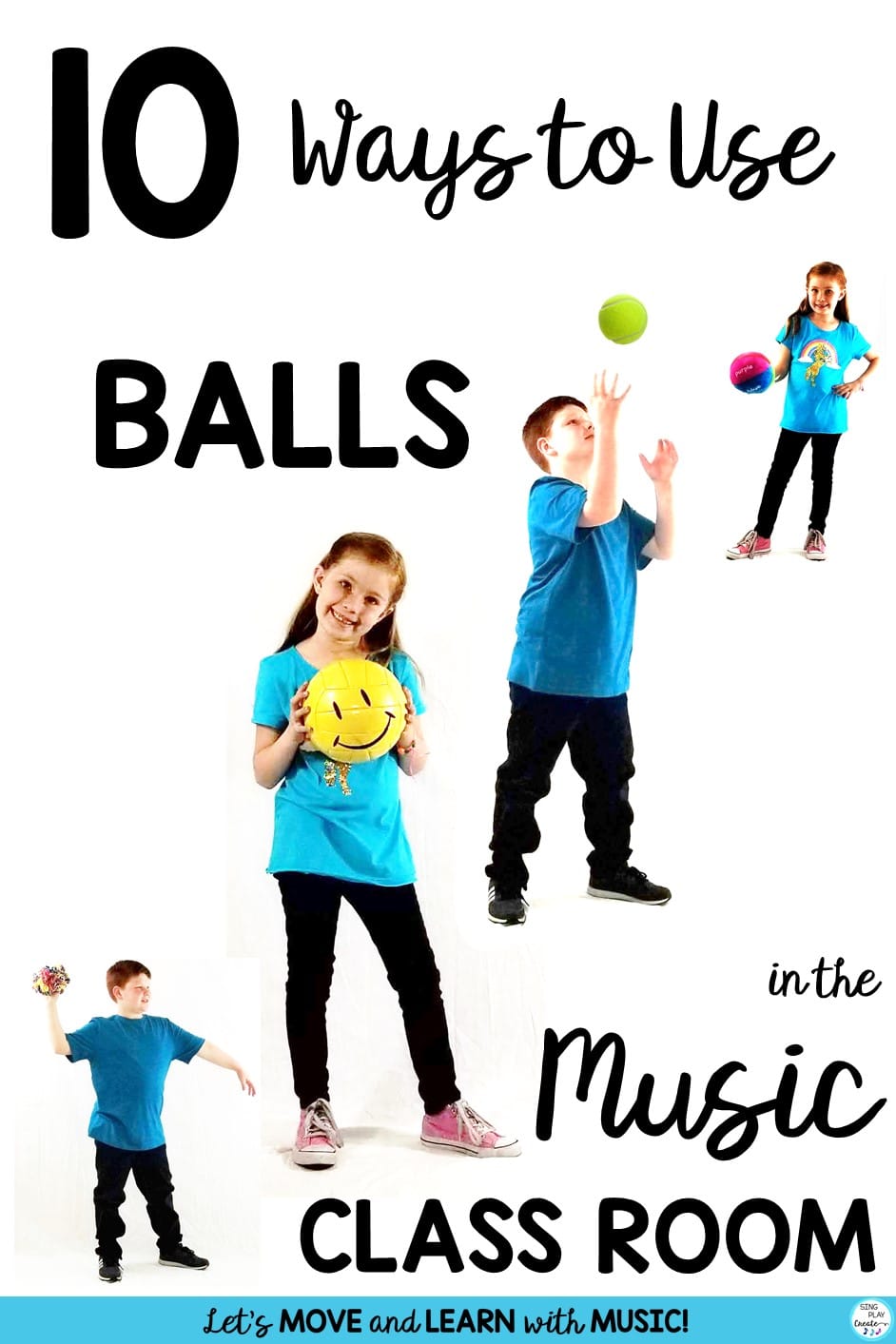 CREATIVE MOVEMENT BUNDLE OF ACTIVITIES
And this blog post on Balls and Movement Activities by Bear Paw Creek.
Don't forget to enter the giveaway!
Overall, I believe kids will respond and learn more when teachers use movement activities and props.
I hope you'll give them a try!
Like this post?  Please share it!