In today's post I'm sharing some elementary music activities for spring in the music room. I'll be sharing some of my favorite spring games and lessons that you can incorporate into your music lessons.
If you don't know me already, I'm Sandra and I am an Elementary Kinder-6th Grade General Music Teacher. Not only do I have this blog and website, but a YouTube channel with fun elementary music activities as well as songs, games and movement activities for all teachers.
ELEMENTARY MUSIC ACTIVITIES FOR SPRING
BEAT AND RHYTHM ACTIVITIES
Spring is a great time to explore through music activities. I find that using manipulatives and music props in the spring gives students an opportunity to learn through "doing" activities.
I highly recommend implementing them in your Elementary Music Activities for Spring.
Some manipulatives that I use are bean bags, scarves, beat charts, and flashcards.
I've also incorporated movement props like parachutes, stretchy bands, scarves, and puppets into my activities.
Here's an easy to use video for playing the steady beat.
After you get your students settled, Use this body percussion activity to play the beat.
This makes a great warm up to the game.
BEAN BAGS:
I like to use bean bags to play games.
BEAN BAG BEAT GAME for ALL GRADES
You can play this game with a bean bag, a stuffed animal, plastic eggs or other small props about the size of your hand.
Gather your students into a circle. Give everyone a bean bag.
Play a drumbeat.
Ask them to pat the bean bag on the steady beat.
Vary the TEMPO of the beat.
Next, have everyone except for 1 student put their bean bags behind their back.
Ask the student to pass the bean bag on the beat. You can have them pass on each beat or the first beat of 3 or 4 beats.
Be sure to play STRONG on BEAT #1 so that the students know when you want them to pass the bean bag.
Have them practice all the way around the circle.
Next, add in another bean bag. Now 2 bean bags are being passed around on the beat.
Continue adding in more bean bags until everyone has their own and the class can pass on the beat.
You can vary this game for your classes.
UPPER ELEMENTARY
Upper elementary like to competition, so split into teams and challenge them to see which team can pass on the beat the longest.
KINDERGARTEN
Younger students may need more time practicing with one bean bag.
Try having them toss their own bean bag on the beat, or just pass from one hand to the other.
Later, you can try to play the game.
(Amazon Affiliate Link)
Creative movement props are a fun way to engage students and TEACH concepts. Creative movement is the answer to keep students actively engaged. Use as Transition activities, learning games and reward days. The games and activities refer to music education concepts and skills but can be easily adapted in other subject areas.
MUSIC GAMES WITH BEAN BAGS
STEADY BEAT PLAY ALONG ELEMENTARY MUSIC ACTIVITY
I like to have my students Pat the beat on laps and play rhythms with hands.
Music Activities with Spring Rhythms blog post has some great ideas on rhythm activities and links to videos.
UPPER ELEMENTARY SPRING ACTIVITY
In this activity, have the student clap the rhythm with hands. I like to have my students watch the video first, then play along.
This activity is a good warm up for more rhythm games!
Sing Play Create Shop
Teachers Pay Teachers Store
PRIMARY GRADES RHYTHM ACTIVITY
Let's get everyone hopping on the beat!
Put on your bunny ears and let's listen to the rhythm pattern and then "hop to it!"
This game can be easily played using your own rhythm patterns.
Clap a rhythm, have the bunnies hop to the rhythm.
Don't forget, sometimes bunnies need a REST!
If you've introduced the quarter rest, then you could show the picture whenever you want students to stop and rest in their bunny burrow.
If not, practice being silent bunnies when it's time to REST.
Even 3rd graders will love this game.
Eventually, you can have students play or show rhythms.
Be sure to check out the so you can use the cards in the game.
These activities are also available to practice beat and rhythm.
Teachers Pay Teachers:
Spring Rhythm Activities LEVEL 1 : Google Apps & VIDEO
Sing Play Create Shop
Let's play Spring Rhythms! Level 1 Spring Rhythm Activities includes video, teaching presentation and google slides activities.
Elementary LEVEL 1 music rhythm activities with drag and drop google slides, digital images for online and in person music class lessons. These Spring themed activities are interactive and engaging elementary music lessons for in person and online teaching.
SONG ACTIVITIES
One of my very favorite elementary music activities for spring is the song "Rain, Rain, Go Away".
Teach mi-so-la with this fun Kodaly Lesson plan unit for "Rain, Rain Go Away"
I like to use this song as a jumping off point to composing and creating ostinato and lyrics.
After teaching the music lesson I ask students to create an ostinato that we can say/play/sing along with the chant.
During the lesson we've practiced sol/mi, ta and ti ti rhythms as well as "la" in the 2nd and 3rd grade.
To get some ideas going, I use a big circle map. Then I have students help me generate ideas about all things in the "weather".
For example: if they say "tornado" we sing "Tornado, go away, come again another day!"
Or we make an ostinato ti ti ta (tor-na-do) that we'll chant and clap.
Then I have half the class sing the song and the other half play the ostinato.
We can play body percussion, we can play instruments, we can sing using this song and ostinato part.
For third grade, I will have them work in small groups to create their own ostinato and share with the class.
This is a fun chant that I wrote for Spring music activities.
CREATE AND COMPOSE ACTIVITIES
Spring is also a great time for stations.
There are several ways to set up stations. I have done stations you rotate through in one class and ones that we work through over several class times. For this example, I'm setting up the stations so that my students only rotate each class time.
We only spend 8-10 minutes at the station. Each group will go to a different station during the next class time.
This means that students will take an entire quarter to work through all the stations.
I will set them up and have them up for an entire quarter.
I like 4-5 students in a group. This means I need 5-6 stations. So, I create 6 stations.
I print the sheet music, laminate flashcards, and get all the materials ready for elementary music activities in spring.
I have found it's nice to have all these activities ready to go towards the end of the year. For me, this is during testing time and it's easy to plan when I have the stations already set up.
PLAY A SONG ON XYLOPHONES
SING A SONG AND MEMORIZE THE LYRICS
PLAY AN OSTINATO (1 RHYTHM PATTERN WITH THE SONG)
CREATE RHYTHM PATTERNS WITH FLASH CARDS
CREATE BODY PERCUSSION ACTIONS TO THE SONG
COLOR/WRITE/DRAW A MUSIC CONCEPT IN A WORKSHEET
OR, DIGITAL ACTIVITY/COMPUTER/SMART BOARD
Steady Beat and Rhythm Charts, Cards, Posters, Activities LINK
SPRING DIGITAL RESOURCES LINK
Take a look at this article to give you more station activity ideas!
MOVEMENT AND EXPRESSION ACTIVITIES
Incorporating movement activities, songs and games into your elementary music activities can give students yet another way to "feel" and "show" music concepts like beat, rhythm, high/low, fast/slow.
SHOW WHAT YOU HEAR TEMPO GAME
Tell everyone that they are going to be little bunnies. I have my students form a circle. The center of the circle is the "garden". Their spot is the bunny burrow.
Tell them to "hop" around the garden to the TEMPO of the music.
When the music stops, they need to get back to their burrow and sit down.
Play a selection of music.
Bunnies hop-
Stop the music-bunnies rest.
I also divide the class into two teams. You can easily divide the circle in half and have only half or even a quarter of the students hop at a time.
Be sure to have the "burrow bunnies" pat the beat.
Spring Scarf Activity
Spring Move and Freeze Activity
LITERATURE CONNECTIONS
Every class is different, and every teacher too-
One thing that works well for most everyone is reading a book to children.
Here is a spring story you can read to your students at the beginning or end of class.
It's a good idea to add in a bit of humor to your classes- so I picked this one.
Stories can help children transition into music class too!
It's also a good quiet down activity.
Stories can also be starting points for creating and composing.
Students can create actions, ostinato, melodies, and sound effects for a story.
I have found that 3rd and 4th grades love to "dramatize" stories.
I'm sincerely, hoping that that these elementary music activities for spring inspire some ideas for your music classes.
Be sure to check out our YouTube channel with lots of elementary music activities.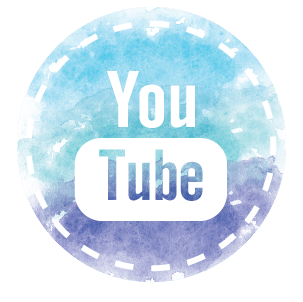 Thanks for reading!