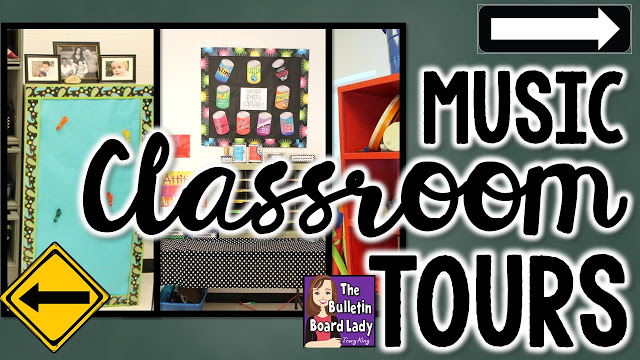 I'm teaming up with Tracy King from Mrs. King's Music Class and joining their music classroom room tour. I think my state is one of the first to go back to school, so I've been teaching for several weeks and my room has been visited already by over 1,000 kids.
This year I'm traveling to another school too on one or two's days a week, so keeping it tidy might be more of a challenge.
Here's my room coming back from summer vacation.
Time to move the furniture-ugh!
I didn't care for this arrangement as I wanted the piano back out of the movement area and the half circle desk was too large. So I left for the day to think about how to solve the problem.
This is my door entrance.
These posters are perfect for teaching Orff lessons. I purchased them from Angie Kelton's store I Heart Teaching Music
"Solving the Mallet Mystery".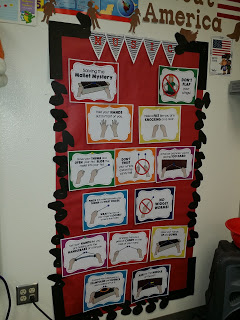 Here's my Music Word wall (which I'm currently revising)
In the corner I have my multicultural music posters. They are right where my students line up and I'll teach them how to say hello in a different language if I have a couple of extra minutes as we wait for their teacher. I made these posters myself and they are included in my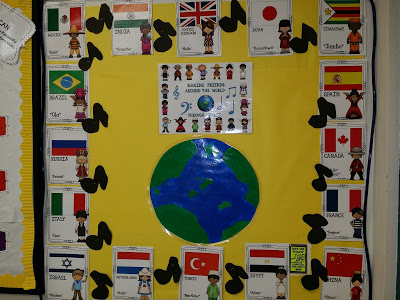 And finally-my room reveal video.
You can find this tape on Amazon.com. It's called
GAFFER TAPE
.
I have several set's of Music Classroom decor you might like to check out. I make them in different colors so that they'll match your existing decor:
I truly wish you the best year ever!