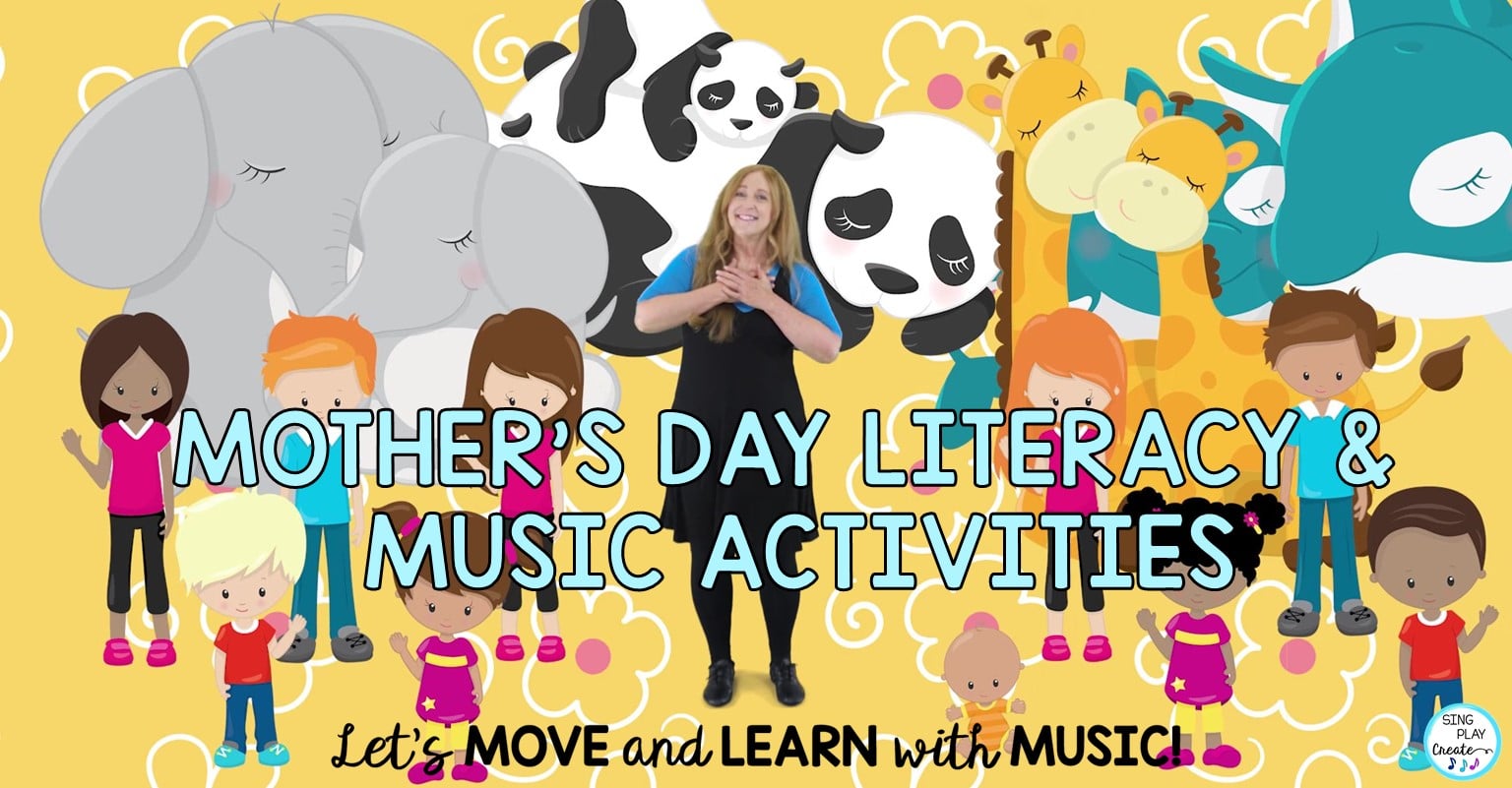 Post published:

05/01/2021
Mother's Day literacy and music activities for preschool through 8 years old.
It's Mother's Day and many of us will be spending the day showing gratitude for the "mother" in our life. But I want to celebrate each of YOU! Why? Because…
WHY SONGS AND POEMS BUILD LITERACY SKILLS Poetry is essential to child development.  Rhymes aid language development, cognitive development, social/emotional development, and physical development.