I know things have changed, I know things are different, and things are hard for a lot of us.  Now all of a sudden we're all teaching online and need distance learning resources.
That's why I wanted to let you know about the Teachers pay teachers sale on April 6 and 7, 2020.
DISTANCE LEARNING RESOURCES
April 6 and 7, 2020
Use the CODE: FORYOU (all caps and one word) to get up to 25% in Savings
Some people might think that teaching from home they'll have more time. But that couldn't be more untrue!
So here are my TOP FIVE RESOURCES
FREEBIE RESOURCES
Be sure to get the FREE LIST OF ALL OF THE SING PLAY CREATE FREEBIES
MORE FREE MUSIC LESSON IDEAS
Get more ideas and content from this blog post: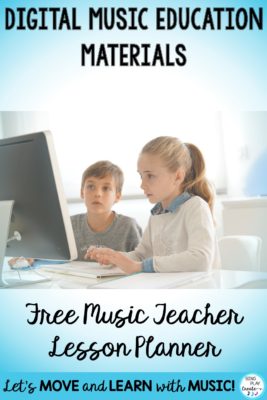 Be sure to check out the Distance Learning Category in my TeachersPayTeachers store.
"I'm hoping you'll be able to use these ideas to teach online using these distance learning resources.

Please share with your music teacher friends!