One sure way to get your student moving and learning is with Stretchy Band Activities. Try using them in all of your music and movement activities.
I'm sharing some ideas on using stretchy bands to help children learn music concepts and practice directional movements.
STRETCHY BAND MUSIC AND MOVEMENT ACTIVITY IDEAS
I'm sharing some ideas on using stretchy bands to help children learn music concepts and practice directional movements.
This new video activity "Let's Bounce It!" is perfect for learning music concepts and learning directional movement.
"Let's Bounce It!" Stretchy Band Activity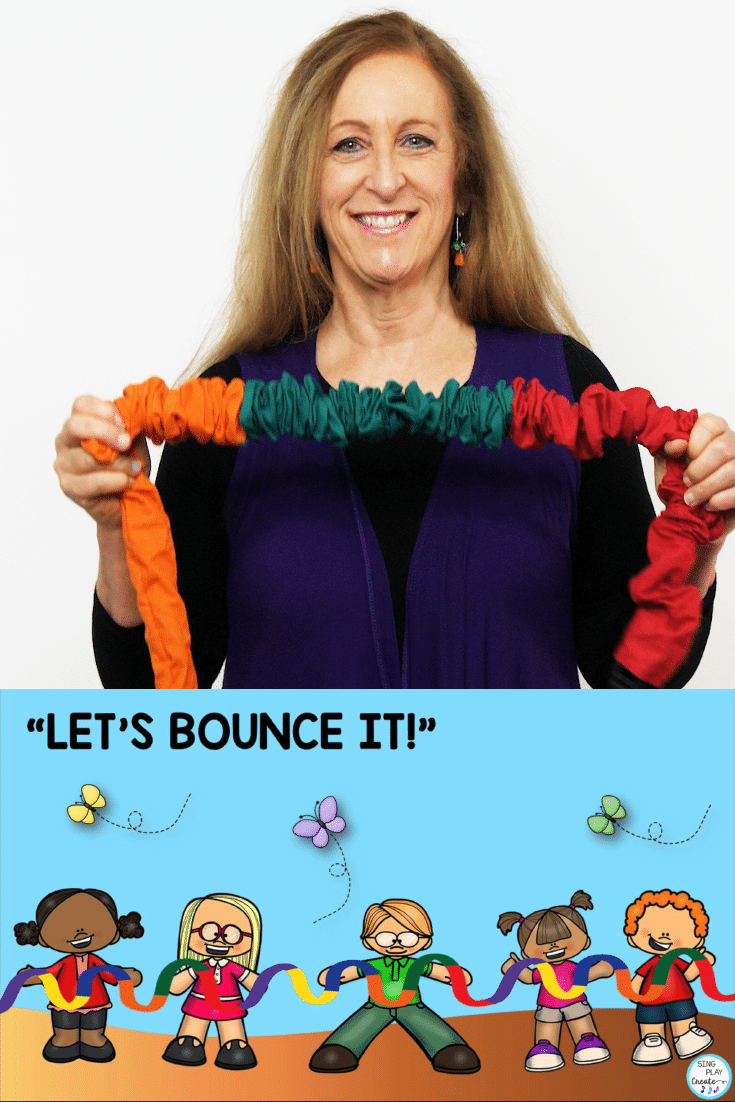 This video is part of the Stretchy Band Activity Resource.
You can purchase the bundle of videos, song files, presentation and movement cards with activities here:
This resource includes all of the songs and VIDEOS, presentation, posters, cards and activities in one complete bundle. It has over 60 Music and movement activity ideas.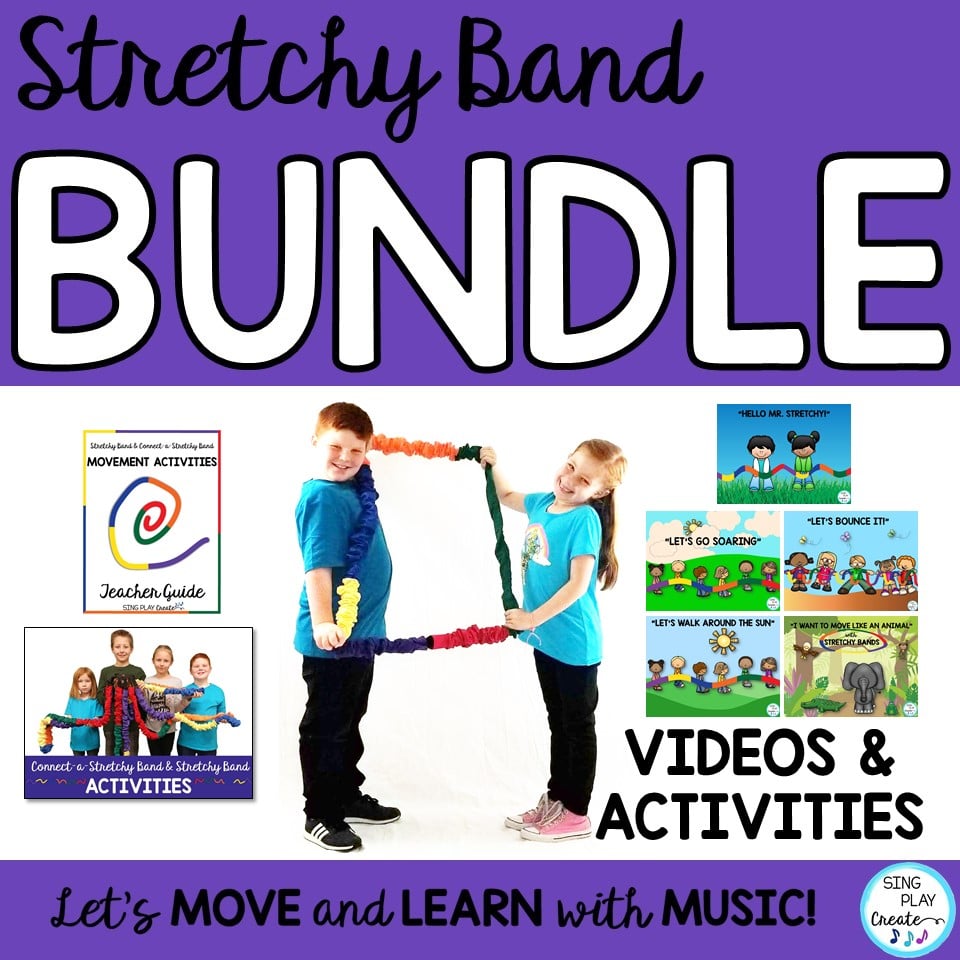 "Let's Walk Around the Sun" Movement Activity
If you're looking for some basic movement activities and just need the music tracks- you can get them in this resource: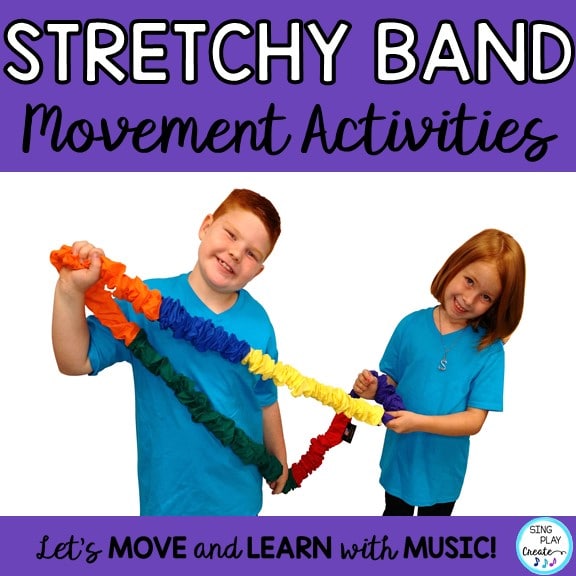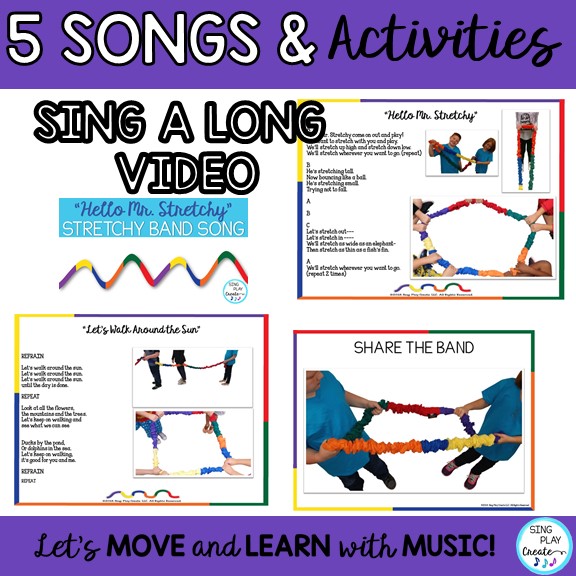 Now it's time for some action! Let's get out our Stretchy Bands and "Let's Bounce It!
Not only can you do movement activities with stretchy bands, but you can teach music concepts too!
TEACH MUSIC CONCEPTS
It's not hard to integrate learning music concepts with stretchy band movement activities.
Classical  music offers some great opportunities to help children make connections.
For example:
"William Tell Overture"
MUSIC CONCEPT: Fast/Slow
Imagine riding horses fast and slow. Show the way the horses go using your stretchy band.
Hold on tight to the "reins" of the horse.
It's time to gallop away across the plains and over the hills.
Faster, faster!
Here we go!
Moreover, here's some ideas on increasing learning in your music room.
MOVE HIGH AND LOW WITH STRETCHY BANDS
"Let's Go Soaring" stretchy band music and movement activity with Video and Song Files
Be sure to use the stretchy band with all of the Sing Play Create Train Resources.
MUSIC CONCEPTS:
Fast/Slow

High/Low

Short/Long
Check out all of the TRAIN MUSIC LESSONS AND MOVEMENT ACTIVITIES
Get more ideas about connecting music concepts with movement in these posts.
LEARN DIRECTIONAL MOVEMENTS
Younger children need activities to help them learn directional movement.
Stretchy Bands provide many opportunities to help them learn forward, backward, up, down, sideways.
You can do these activities easily with the TRAIN MUSIC AND MOVEMENT ACTIVITIES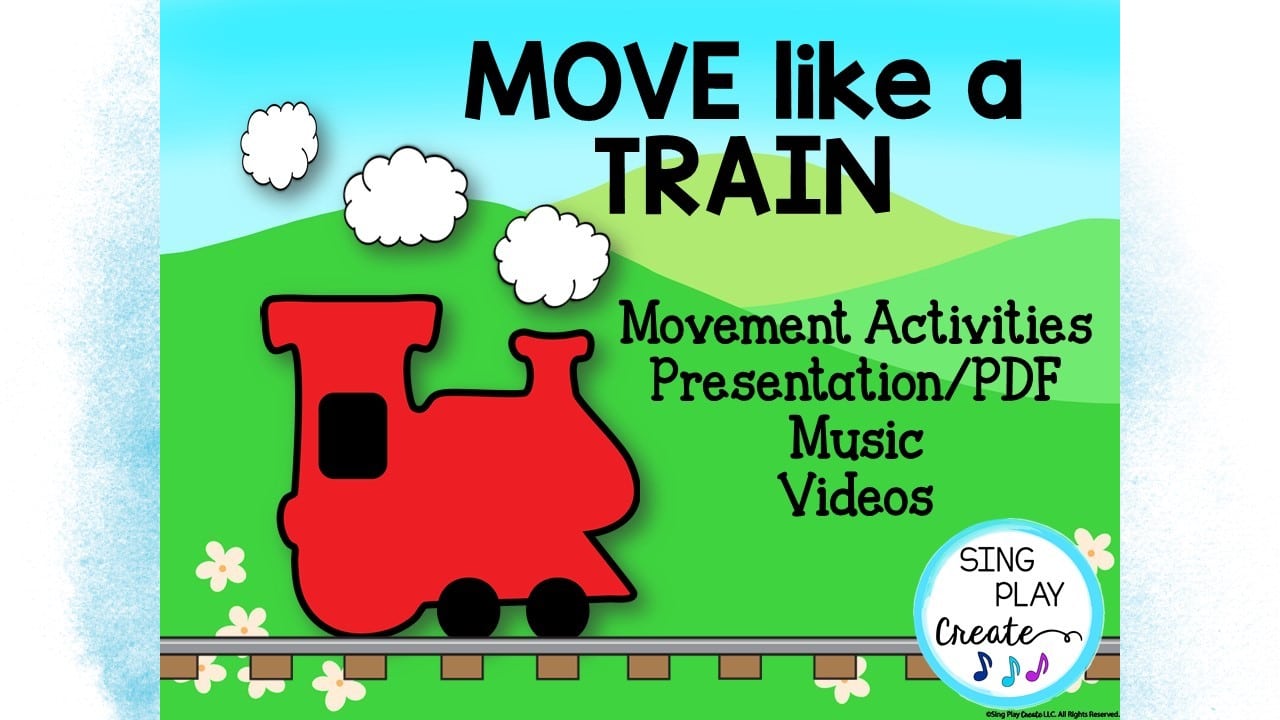 Try using the stretchy band to follow the leader, stay in line and for team building.
Perfect for back to school activities in preschool and in music classes!
Forward

Backward

Up

Down

Side to Side

Freeze
Use the Directional Cards in the Stretchy Band Resource to help students adjust to the classroom.
TEAM BUILDING ACTIVITIES
When everyone bounces together what happens?
What if someone pulls it up or down and everyone else is holding still?
Don't have a Stretchy Band?
That's okay!
Check out this video on some ideas you can incorporate them into you're activities.
Here's a FREE STRETCHY BAND ACTIVITY!
Hello Mr. Stretchy!
Bear Paw Creek sells the original Stretchy Band and Connect-a-band!
Check out their products here: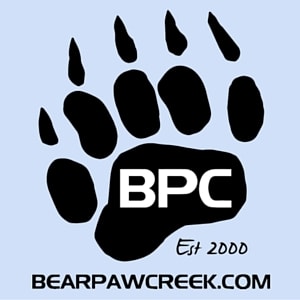 And Janet at BPC has many more ideas you can use in your PE, Music, Movement and Brain Break activities.
Janet shares: "This post is all about my 5 favorite ways to use a stretchy band in my sessions, groups, and classes. The stretchy band is an extremely versatile tool and I have seen music therapists use it in a variety of ways. Janet herself has an amazing guide of 21 activities to do with the stretchy band. My measly 5 may be small in comparison, but they are always a hit at my holistic therapy center!"
BUY A STRETCHY BAND HERE!

Check out more of Sing Play Create Favorite Music and Movement Resources!
 Ultimately, you can use these ideas in your music and movement activities all year long!
Please share this post!